The Ultimate Bundle
SALE 15% CODE AUTO APPLIED
Our Popular Bundle of All 3 Interchangeable Wheels + Power Handles
Only 7 units left in stock!
Lifetime Warranty on All Rollers
Adjustable to fit any back
Rollers Hold Up to 300lbs
Proudly Made in the USA
The Ultimate Bundle
Our most popular bundle, which includes all of our massage wheels. All massage wheels are interchangeable on our patented 4-step Expandable Core, giving you maximum flexibility for whatever rolling experience you need.

Standard Roller wheels are designed for a comfortable, soothing roll
Rocky Roller wheels are designed to mimic a deep tissue massage
Precision Roller wheels are designed for highly targeted deep tissue massage in hard-to-reach areas
All wheels are interchangeable and can detach from the core for easy travel and storage
The bundle includes our power handles for free ($30 value)
SALE 15% CODE AUTO APPLIED
Standard and next day shipping available. Final shipping cost displayed during the check out process. 30-day money back guarantee. We ask that you use the product for at least 30 days to give your body time to adapt. If after 30 days you aren't satisfied, we'll refund your money, no questions asked.
Why HellaRoller?
1
0
Portable
HellaRoller can be broken down to easily fit in your suitcase or bag for easy travel and storage.
2
1
Interchangable
All our wheels are interchangeable. Standard wheels are great for those newer to foam rolling Rocky wheels for mimicking massage therapy, and Precision wheels for targeted deep tissue relief.
3
2
Customizable
Our patented 4-step expandable core lets you adjust the width of the massage wheels making room for your spine, giving you greater stability, and allowing you to target specific pain points.
Pick My Roller
▶ Watch the Video
Customer Reviews
Love the adjustability!
This roller is actually the best, I bought a cork roller and it did not impress and my dog ate it.
28 Jun 2022
SUZY A.

United States
We love it!
We have used it for quad soreness, lower back pain, IT band tightness and upper back muscle soreness. Works great on all of it. Easy to adjust roller core and handles. Great for runners, after a workout, better than just a foam roller.
27 Jun 2022
Steven F.

United States
Hella Yeah!
I have loved this product. It is easy to use and works just as promised. I love the many possibilities it offers. I feel like I can hit pretty much every muscle group I want to roll out with this Ultimate bundle. Thanks HellaRoller!
10 Jun 2022
Bethany

United States
Foam roller on steroids...So good :-)
Bought the bundle and I'm glad I did. I first started using the rocky wheel, it seemed the most aggressive, and let me tell you it hurts. When I first used it I almost screamed but when I got up after just a few seconds of rolling I felt instant stress release. It works as advertised and massages the muscles around your spine much more than a normal foam roller. I use the standard wheel before doing any kind of physical activity, just to warm up, and it works great. And the precision wheel has been amazing working between my shoulder blades. 10/10 would recommend.
10 Jun 2022
Seth

United States
Money well spent
I was having daily back pain and my girlfriend was not able to pop my back to relief the pain or pressure, a friend suggested hellaroller so I ordered one. And it's helped so much! I used it 2 or 3 times and day and eventually I got to a weekday where I forgot to use it because I didn't feel any pain! Sure, the deep tissue rocky model does hurt some, but it's worth it for the relief you feel! And you can use it against the wall instead of the floor if it's too much for you.
03 Jun 2022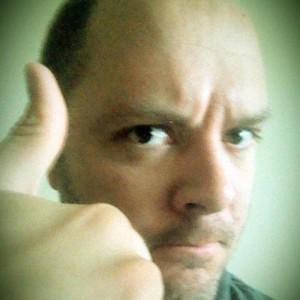 DB
Dan B.

United States
Fixed my back! Best Value!
Everything about these is super high quality. The adjustability gets in the right spot. I use them in my chair as much as I do on the floor. The handles are a great touch to help roll out my legs. The bundle is the best value because you'll probably come back to buy more. And they look awesome!
03 Jun 2022
Ken

United States
Must have roller for any athlete
I've been an athlete my whole life. About 3 years ago, I got into triathlon and am training for the Ironman 70.3 World Championships. I swim, bike, and run 10-15 hours a week. Pushing my body like that leads to a lot of sore muscles and forces me to take care of my body well before and after training. HellaRoller has been a game changer for me. I roll out my hamstrings, calves, and glutes before and after my bike and run sessions. I roll out my back and lats before and after my swim sessions. It helps me work out the soreness and gives me a lot more range of motion. I've tried using other foam rollers before, but nothing compares to how effective these rollers have been for me. I also love how easily this product travels because I can still get my run and recovery in when I'm on the road. I honestly believe that HellaRoller has helped me prevent so many injuries that I otherwise would have had if I wasn't using this to take care of myself. 10/10 recommend this product.
03 Jun 2022
Stacy

United States
Love this product!
I'm a competitive swimmer and have a lot of tightness in my shoulders, lats, and lower back. My coach found this product and brought one of his rollers to practice and let me use it. Immediately when I used it, I could feel the tightness release and my muscles relax. It's reduced a lot of pain for me and has given me a lot more mobility which has made me perform even better in the pool. I have loved the Ultimate bundle because I can use any of the different roller wheels depending on what muscle I'm rolling on or how sore I am that day. I'm so happy I found this product and so happy that I can swim relaxed and pain free!
31 May 2022
Bill A.

United States
The Crack Triplets!
This trio of rollers crack like nothing that's ever cracked me before.
31 May 2022
Nalla S.

United States
Worth every dollar
I was having a hard time deciding so I bought all three in this bundle and got the handles for free. I have no regrets. These rollers are the best!
31 May 2022
Randy

United States
My new favorite product!
Rarely do I write reviews... but after 5 days of using these wheels I felt compelled to educate others on the benefits of the HellaRoller. I purchased the HellaRoller Bundle with all 3 wheels, as well as a couple 3 packs of other manufacturers to compare. Get the HellaRoller! The reason is very simple, the wheels expand to make room for the spine and to give you greater stability. The company has patented this functionality and it makes a huge difference. I purchased because my thoracic spine is chronically tight and my chiropractor mentioned HellaRoller to me. I'm not someone who sees a chiropractor regularly... maybe 4-6 times a year...but HellaRoller delivers all the cracks my chiropractor gives me in my mid back. I use it 2 to 3 times a day and in just a short time have seen noticeable improvement in my thoracic spine and posture. I would recommend the ultimate bundle so you can see which wheel type is good for you.. I use the precision and standard roller on my back and the rocky roller on my legs. I see no issues with durability and hope this review encourages others to try the HellaRoller.
31 May 2022
Sarah H.

United States
I use these multiple times a day
I got all three because I wasn't sure what I'd use more and I had people who would take the others if I didn't want them. I'm keeping all three. I've got chronic pain and my back is my biggest problem spot. I've been able to spend a few more hours a day in the garden doing what I actually enjoy instead of treating pain. I find I use the precision wheel most often because I can hit this spot on my lower back that really gives me trouble when I've been bending over in the garden all afternoon. I also really love that the rollers can expand to give more stability when I roll. My boyfriend was using a yoga wheel before I got these and he lost his balance and fell off, smashing is ribs on the side of the plastic. No issue with these Hellaroller wheels. We're really happy with them.
31 May 2022
Justeen

United States
Hellaroller saved my life on my girls trip
I wasn't sure whether these wheels would work for me. I have recurring upper/neck/shoulder issues and recently started getting lower back stiffness as well. When I first used the Rocky and Precision wheels, I thought they were fairly uncomfortable. I'm a big believer in deep tissue massage and chiropractic care but I was genuinely shocked when I stood up and felt much better. I've found that if I use these to roll out 2-3 times per day, my back really improves. But I became a big believer when I went on a 5-night girl's trip, staying at a hotel with terrible beds and pillows. This hellaroller was THE best thing I packed and truly saved me. I'll be taking it on every trip I ever go on moving forward. Would DEFINITELY recommend — just give it a few weeks before you expect to see results. Oh — and I no longer have to pay a fortune for chiropractor visits. Thank god!
31 May 2022
Dave

United States
Versatile back pain relief
This is a great product that has helped with all sorts of various back pain issues.
31 May 2022
davi

United States
Shoulder blade
I was not able to use it on my leg, but for the place between my shoulder blade and spine, it was awesome.
31 May 2022
Peter L.

United States
My favorite roller
I have never found a roller that works for me in the past. Finally something with the adjustability to hit the right spots. Thank you Hellaroller!
FAQ
Q.
Rolling is an effective tool to add to your warm-up or cooldown, before and after exercise. It can ease muscle and back pain, increase range of motion, and help you relax. Rolling is also helpful in relieving pain caused by sitting at a desk all day long or doing household chores.
Q.
HellaRoller is the world's only fully adjustable roller, giving you completely personalized pain relief. HellaRoller's patented 4-step expandable core lets you adjust the width of the massage wheels making room for your spine, giving you greater stability, and allowing you to target specific pain points. HellaRoller massage wheels are also interchangeable. Standard wheels are great for those newer to foam rolling, Rocky wheels for mimicking massage therapy, and Precision wheels for targeted deep tissue relief. Traditional foam rollers are generally too wide to fit in between your shoulder blades, and too soft to give you the deeply relaxing stretch that you need. Yoga wheels are too flimsy and are usually made out of sewer pipe that cracks or breaks. HellaRoller uses a Ferrari inspired hub and spoke design that can support up to 300 pounds.
Q.
The Standard Roller comes with smooth, 4-way stretch foam and is ideal for people new to muscle rolling or who are looking for a less intense rolling experience. The Precision Roller provides highly targeted deep tissue pain relief with our patented ridge roller design. It allows you to massage out the most hard to reach pain areas. The Rocky Roller's textured ridges mimic the hands and fingers of a massage therapist. It provides deep tissue massage therapy that soothe muscle tissue.
Q.
Yes. HellaRoller is completely interchangeable and expandable. Each roller wheel type can attach to the expandable core. Any expansion wheel can also connect to a core wheel to give you great surface area and stability. Mix and match roller surfaces to meet your individual needs.
Q.
HellaRoller is made in the USA. We manufacture and ship all products in Utah.
Q.
HellaRoller can support up to 300 pounds. It is the strongest, most durable roller on the market today.