Power Handles
SALE 15% CODE AUTO APPLIED
Only 12 units left in stock. To avoid a backorder, buy now!
Doctor Recommended
Made in USA
Lifetime warranty
Money back guarantee
Power Handles
The Power Handles are designed to give you maximum leverage and pressure for pain relief on your worst pain points.
Connects magnetically to the patented 

4-step Expandable C

ore for maximum stability
Ergonomically engineered from soft rubber for a comfortable fit 

Turns your HellaRoller into an ab roller
SALE 15% CODE AUTO APPLIED
Standard and next day shipping available. Final shipping cost displayed during the check out process. 30-day money back guarantee. We ask that you use the product for at least 30 days to give your body time to adapt. If after 30 days you aren't satisfied, we'll refund your money, no questions asked.
2x Magnetic Handles - Attach to any core wheel
Why roll with HellaRoller?
Portable
Interchangable
Customizable
Customer Reviews
29 Jun 2022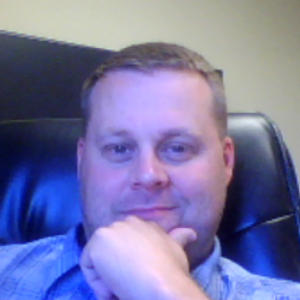 CK
CT K.
Awseome
Helped me turn my rad roller into an ad machine!
03 Jun 2022
Elliot R.

United States
Used by two
It should say this in the adds, but I used it with a partner and the handle really helped because it was easier to put on more pressure than you can by yourself.
15 May 2022
Melissa W.

United States
Completes the roller
I bought a precision bundle and was pleasantly surprised when I got the handles for free on the promo. At first I didn't use them thinking they were just for abs but then I saw a video of a guy using them to apply more pressure on a quad roll. Wow! It totally works! So make sure you get these handles with your order.
Still on the fence?
Q.
Rolling is an effective tool to add to your warm-up or cooldown, before and after exercise. It can ease muscle and back pain, increase range of motion, and help you relax. Rolling is also helpful in relieving pain caused by sitting at a desk all day long or doing household chores.
Q.
HellaRoller is the world's only fully adjustable roller, giving you completely personalized pain relief. HellaRoller's patented 4-step expandable core lets you adjust the width of the massage wheels making room for your spine, giving you greater stability, and allowing you to target specific pain points. HellaRoller massage wheels are also interchangeable. Standard wheels are great for those newer to foam rolling, Rocky wheels for mimicking massage therapy, and Precision wheels for targeted deep tissue relief. Traditional foam rollers are generally too wide to fit in between your shoulder blades, and too soft to give you the deeply relaxing stretch that you need. Yoga wheels are too flimsy and are usually made out of sewer pipe that cracks or breaks. HellaRoller uses a Ferrari inspired hub and spoke design that can support up to 300 pounds.
Q.
The Standard Roller comes with smooth, 4-way stretch foam and is ideal for people new to muscle rolling or who are looking for a less intense rolling experience. The Precision Roller provides highly targeted deep tissue pain relief with our patented ridge roller design. It allows you to massage out the most hard to reach pain areas. The Rocky Roller's textured ridges mimic the hands and fingers of a massage therapist. It provides deep tissue massage therapy that soothe muscle tissue.
Q.
Yes. HellaRoller is completely interchangeable and expandable. Each roller wheel type can attach to the expandable core. Any expansion wheel can also connect to a core wheel to give you great surface area and stability. Mix and match roller surfaces to meet your individual needs.
Q.
HellaRoller is made in the USA. We manufacture and ship all products in Utah.
Q.
HellaRoller can support up to 300 pounds. It is the strongest, most durable roller on the market today.