Precision Roller
4th of July Sale: Get 15% off!
Doctor Recommended
Made in USA
Lifetime warranty
Money back guarantee
Precision Roller
Do you have that one pain point that feels impossibly hard to hit? The Precision Roller is the solution you've been looking for!  
Provides highly targeted deep tissue pain relief with patented ridge roller design

Works with our patented expandable core, providing maximum stability while rolling

Soothes the most hard-to-reach pain areas
4th of July Sale: Get 15% off!
1x Expandable Core - Fits all wheels

2x Precision Core Wheels
Standard and next day shipping available. Final shipping cost displayed during the check out process. 30-day money back guarantee. We ask that you use the product for at least 30 days to give your body time to adapt. If after 30 days you aren't satisfied, we'll refund your money, no questions asked.
Why roll with HellaRoller?
Portable
Interchangable
Customizable
Customer Reviews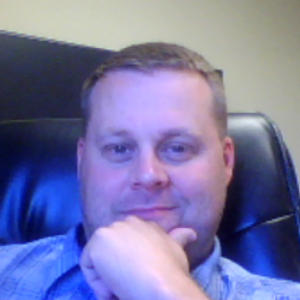 CK
17 Jun 2022
CT K.
WHOA!
I laid on it, put pressure on my back, and boom! Crack city. Wow! Nothing like it.
12 Jun 2022
Tyler K.

United States
Love it!
I know the inventor of the HellaRoller and it's awesome!
10 Jun 2022
Jessica

United States
Bulging disc relief
I first saw this product when I went to my sports physical therapist. My doctor actually brought this in just for back pain from my bulging disc, compressing disc, and whiplash. It worked so well I ordered my own. Definitely a great way to stretch out the back align vertebrae. Overall I'm surprised with the results.
10 Jun 2022
Sammy

United States
So much relief!!!! Thank you!
I have connective tissue issues and joint pain. My chiropractic adjustments, while providing great relief, don't hold for very long. This wheel provides amazing at home relief! Anytime I get that nagging "out of alignment" pain I hop on this and get immediate relief. Some days I use it multiple times, other days not at all. Just going as needed. I definitely recommend!
08 Jun 2022
ty r.

United States
Almost 5 stars
I like this product and it'll be using for yoga, general stretching and pain relief. Why is there no explanation of how to use each wheel? There was no leaflet with a product guide etc., included.
Still on the fence?
Q.
Rolling is an effective tool to add to your warm-up or cooldown, before and after exercise. It can ease muscle and back pain, increase range of motion, and help you relax. Rolling is also helpful in relieving pain caused by sitting at a desk all day long or doing household chores.
Q.
HellaRoller is the world's only fully adjustable roller, giving you completely personalized pain relief. HellaRoller's patented 4-step expandable core lets you adjust the width of the massage wheels making room for your spine, giving you greater stability, and allowing you to target specific pain points. HellaRoller massage wheels are also interchangeable. Standard wheels are great for those newer to foam rolling, Rocky wheels for mimicking massage therapy, and Precision wheels for targeted deep tissue relief. Traditional foam rollers are generally too wide to fit in between your shoulder blades, and too soft to give you the deeply relaxing stretch that you need. Yoga wheels are too flimsy and are usually made out of sewer pipe that cracks or breaks. HellaRoller uses a Ferrari inspired hub and spoke design that can support up to 300 pounds.
Q.
The Standard Roller comes with smooth, 4-way stretch foam and is ideal for people new to muscle rolling or who are looking for a less intense rolling experience. The Precision Roller provides highly targeted deep tissue pain relief with our patented ridge roller design. It allows you to massage out the most hard to reach pain areas. The Rocky Roller's textured ridges mimic the hands and fingers of a massage therapist. It provides deep tissue massage therapy that soothe muscle tissue.
Q.
Yes. HellaRoller is completely interchangeable and expandable. Each roller wheel type can attach to the expandable core. Any expansion wheel can also connect to a core wheel to give you great surface area and stability. Mix and match roller surfaces to meet your individual needs.
Q.
HellaRoller is made in the USA. We manufacture and ship all products in Utah.
Q.
HellaRoller can support up to 300 pounds. It is the strongest, most durable roller on the market today.